SPF 25 All Natural Sunscreen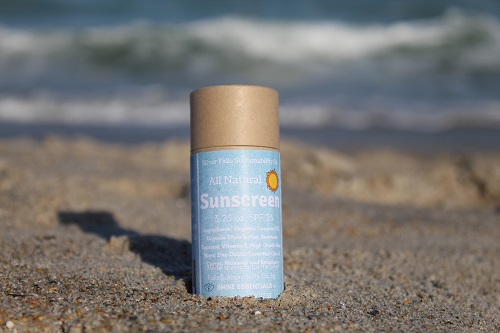 SPF 25 All Natural Sunscreen
This plastic-free sunscreen does not contain oxybenzone or octinoxate. These chemicals are found in many sunscreen lotions and aerosol sprays. They weaken coral reefs' defense mechanisms against bleaching.
Instructions: Push on the bottom of the tube to raise the sunscreen. Sunscreen does not go back down once pushed out. Reapply as needed. Rub in completely.
Ingredients: Organic Coconut Oil, Organic Shea Butter, Beeswax, Tapioca, Vitamin E, High Grade Non-Nano Zinc Oxide, Essential Oils of Carrot, Massoia, and Raspberry
Packaging: Comes in recyclable and compostable paper kraftboard.